Start your CIMA studies with our complete, free and on demand online courses.
OpenTuition is an approved CIMA Learning Partner.
---
Free CIMA notes & lectures
Certificate in Business Accounting
BA1 Fundamentals of Business Economics
BA2 Fundamentals of Management Accounting
BA3 Fundamentals of Financial Accounting
BA4 Fundamentals of Ethics, Corporate Governance and Business Law
---
PROFESSIONAL QUALIFICATION
Operational Level Notes and Lectures
E1 Managing Finance in a Digital World
Management Level Notes and Lectures
F2 Advanced Financial Reporting
P2 Advanced Management Accounting
Strategic Level Notes and Lectures
See also: CIMA Professional Qualification 2019 Syllabus
20% Discount on CIMA Books
OpenTuition has arranged with BPP – the leading publisher of accounting study books – for OpenTuition students to get a 20% discount off the standard price on eBooks or printed materials
To order books at a discount, select your exams and the books you require. After clicking "Buy now" you will see a summary of your order on which there is space for you to enter our special promotional code: bppcima20optu
---
CIMA Flashcards
Free Practice Tests
Test yourself after each chapter of our lecture notes by taking our online Practice Tests.
These are short tests containing questions in the same style as those in the real exam.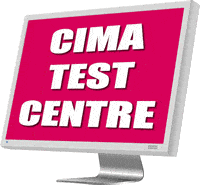 Calculator guidance for CIMA exams
This guidance applies to all CIMA exams, both objective tests and case study exams where the use of a calculator is applicable. Students are allowed to take non-programmable calculators from a pre- approved list into exams at Pearson VUE test centres. Personal calculators must be presented to the exam administrator before the exam.CIMA pre-approved list provides guidance on types of acceptable calculators. Read more >>
Case Study
What is CIMA?
CIMA is the most relevant accounting qualification for business.
Becoming a Chartered Management Accountant can accelerate your career and boost your salary. It is a proven path to business success.
---
Support forums
Post your questions on our Community Forums to other students and directly to the CIMA Tutors